Chase The Lion Book and Planner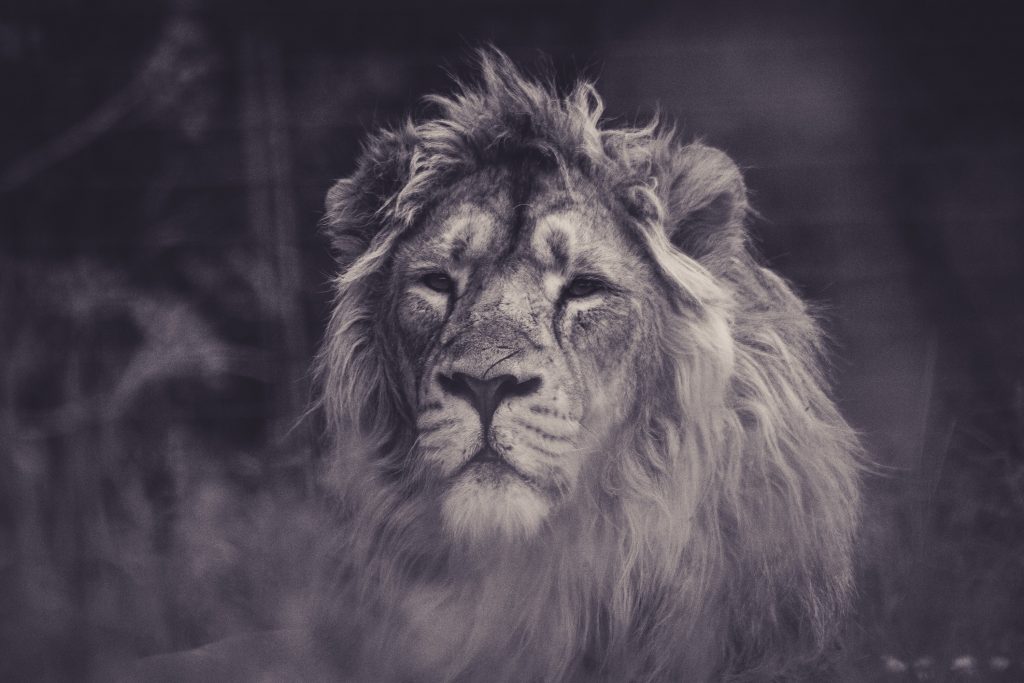 Below are affiliate links. Should you purchase anything, I will receive a small commission at no additional cost to you.
In 2016, Mark Batterson wrote the book, Chase the Lion: If Your Dream Doesn't Scare You, It's Too Small.
The premise of the book is when you spot a lion, a man-eating beast, coming your way your first thought is to run, right?!
"That's what normal people do, but not lion chasers," says Batterson.
Rather than seeing the man-eating beast, lion chasers see an opportunity for God to show up and show His power.
https://amzn.to/3a3UaLF
Chase the Lion contains a wake-up call for Christians to stop living as if their purpose in life is to arrive safely at death.
Our dreams should scare us", Batterson says, "They should be so big that without God, they would be impossible to achieve!"
Chase the Lion is guaranteed to inspire you to chase those lion-sized dreams God has placed in your hearts.
According to Amazon, these are the kind of dreams that will make you a bigger person and the world a better place.
 Chase the Lion is based on the story of an ancient warrior named Benaiah from 2 Samuel 23 who chased a lion into a pit on a snowy day—and then killed it.
As Batterson says, "For most people, that situation wouldn't just be a problem…it would be the last problem they ever faced."
But for the warrior. Benaiah, it was the beginning of his destiny. After defeating the lion, he landed his dream job as King David's bodyguard and eventually became commander-in-chief of Israel's army under King Solomon.
This is a wake-up call for us to stop living lives of safety. We need to quit running away from what scares us and run into the pit of lions instead.
In addition to the book, Mark also created the Chase the Lion Weekly Planner. It's the perfect companion to Chase the Lion.
CHASE THE LION WEEKLY PLANNER
The Chase the Lion Weekly Planner is a 12-month week-at-a-glance journal-type planner.
It features weekly inspirational quotes from Batterson to encourage you to face your fears, defies the odds, and hold tight to God as you pursue your dreams.
Each week the planner has spaces for goals, to-do lists, prayer requests, and big dreams.
On the left-hand side of the weekly calendar, there is a space for "Lions To Chase"-a place to list and check off daily goals.
On the same side, the weekly inspiration box is available for you to write down the scriptures you are standing on as you believe in God for your God-sized dream.
God-sized dreams are a section designed to list your big dreams and monthly or yearly goals.
On the right-hand side of the 2-page weekly spread, is the Lion Chased This Week section and The Scratch Pad. The Lions Chased section highlights what you have accomplished and the progress you have made for the week.
The Scratchpad box is for anything you need to write down from shopping lists to prayer requests.
Each end of each month's page focuses on self-reflection. The information you write in this section can be gleaned for information that will help you create your Lion Chaser manifesto.
The Lion Chaser's Manifesto is a statement of how you intend to transform yourself into a lion chaser. It is found toward the end of the planner.
Also at the end of the planner are pages for you to list out your top 100 Life Goals. Batterson shares his top 100 life goals that serve as an example and as an inspiration for you.
The weekly planner is designed in such a way, that if used correctly, will guide you on a journey to achieve your biggest lion-sized dreams and goals.
If you are called to achieve a higher purpose, I recommend you get your copy of the Lion Chaser Weekly Planner. Take the time weekly to list goals. Create your Lion Chaser manifesto. List your top 100 goals. Work your way through the year step by step, goal by goal.
God is waiting on the other side of your obedience to help you reach your promised land.
You can do it! Go ahead and chase that lion!
You are one idea, one risk, one decision away from a totally different life!

-Mark Batterson
Make this book and planner part of your self-care plan.
What are your lion-sized dreams and goals? Comment below.