Freedom Of Time
Who Not How-The Formula to Achieve Bigger Goals Through Accelerating Teamwork covers the following four areas: Freedom of Time. Freedom of Money, Freedom of Relationships, and Freedom of Purpose in relation to achieving your goals by collaborating with others.
How often have you set an important goal, started a project related to that goal, and gotten in the middle of it or possibly almost to the end but then abandoned the entire thing because you didn't have the time or possibly the know-how to finish it? Maybe you are one of those people who think the only way to get things done right is to just do it yourself? (That's definitely me)
Coach and author, Dan Sullivan says most of the time when we start something we get caught up in the how of getting a thing done. But in his latest book Who Not How, Dan tells us that a better question to ask instead of How is Who. As in, Who can help me accomplish this goal? Who has the time or the knowledge to bring this project to completion that I could ask to help me?
Now as a society we are brought up to work independently and to depend upon ourselves for success, aren't we? But what if you asked yourself instead of "How am I going to get this done," you asked yourself, "Who?"
Co-Author, Ben Hardy echos that sentiment. He says "You can accomplish a million times more if you stop asking "How?" and instead start finding Who's to do the things that you don't need to do or that you are not able to do. " Things that are outside of your sphere of genius.
Ben goes on to say when you do it all yourself, you have dozens of decisions to make regarding each goal or project. All of those decisions exhaust your willpower and ultimately drain your vision! Which, of course, is counterproductive to achieving the things you are called to do.
Freedom of Money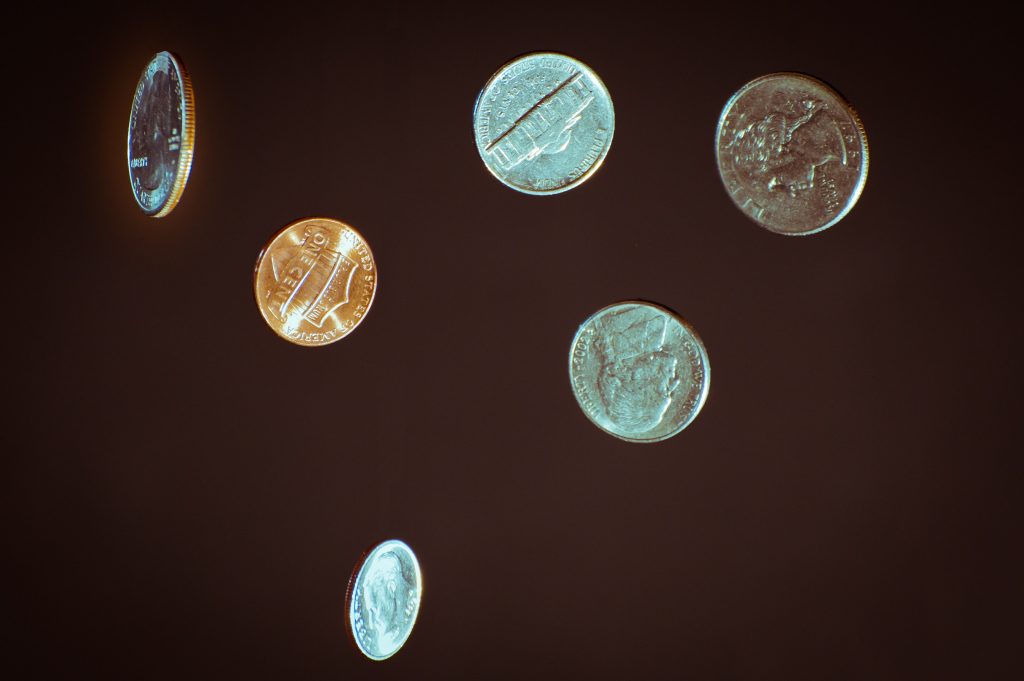 The second important concept covered in Who Not How is the Freedom of Money. Dan and Ben say when you are focusing your energy on figuring out How to do something, you usually have a money scarcity mindset and as a result, you avoid spending money or investing money in your project.
Ben says you can have way more if you invest in Who's to complete many of your tasks, allowing you to place your attention and energy in places that directly increase your revenue.
In the long run trying to do something that you don't have the time or the knowledge to do will cost you several times over.

Ben and Dan recommend "seeing Who's as an investment, rather than a cost. By investing in the right Who's, you can quickly 10X or more your income and revenue. So you ultimately make more money by spending money to have someone help you.
Freedom of Relationships
Next Ben and Dan cover the concept of the Freedom of Relationships.
In business relationships, it's important to make sure you are creating value for all of the parties with whom you are involved. Always value your Who's and treat them fairly.
Always ask "What's in it for them?" rather than "What's in it for me?" Pour into those relationships as much as your Who's are pouring into you. There is always something besides money that you can give back.
At the same time, you do need to guard yourself against getting into business relationships with individuals who are not appreciative of your time or your talents.
There will be people who will want to do business with you that, no matter how lucrative the transaction looks, it will not be worth the way they treat you and the way they will treat other people.
When starting a business relationship look carefully at the other person's overall level of respect for others as well as their professional ethics. If they treat people badly or if they are dishonest, that's a business relationship you can avoid. Making Money is never a reason to engage in a business relationship with people who lie to you or treat others badly.
"Never allow someone to be your priority while allowing yourself to be their option."
—attributed to Mark Twain
Freedom of Purpose
The last principle Dan and Ben discuss in Who Not How is the Freedom of Purpose.
Freedom of Purpose is the sense of vision and purpose you have for your life.
Ben Hardy says, "Your sense of purpose expands as you see deep meaning and value in what you're doing." He says by getting certain Who's involved in your current goals and vision, you will be able to expand and grow that vision exponentially. Moreover, by getting the right Who's involved in your current goals and vision, that vision will also expand and grow dramatically.

I really like that statement. Not only will we be able to grow and expand our goals but our vision for what God has called us to do will also expand and grow dramatically.
As the saying goes, Two heads are always better than one!
A beautiful example of a collaboration of purposes is that of C. S. Lewis. J.R.R Tolkien and the Inklings. Through their collaboration, their callings were magnified and multiplied in a way that cannot be refuted. It's hard to imagine what would have happened had Tolkien and Lewis worked independently. Very likely, there would not have been The Lord of the Rings or The Chronicles of Narnia. Or if the men had written without help from each other, it's very likely the results would not have been as dynamic or as impactful as they turned out to be.
These men were driven by their God-given purposes and worked together to produce works of great meaning and significance.
I know that you also are driven by a purpose and that the things you are called to do also have great meaning. Without purpose, after all, regardless of your success or who you collaborate with. your work is shallow and meaningless.
"Life is never made unbearable by circumstances, but only
by lack of meaning and purpose."
Review and Final Thoughts
As discussed, Who Not How covers the following four areas:
When pursuing our goals and working on our daily endeavors, we ask ourselves over and over, How can I do this? How can I do this better or do it faster? How can I get this project done?
Dan and Ben put forth the question: "Who can do this for me?"
Instead of limiting yourself to what you can do alone, the authors encourage us to create connections that will greatly increase our results and very likely greatly enhance the end product of anything we could ever do alone.
My prayer for you today, then, is that perhaps this book will help you look at your Hows differently and that you will be blessed with Who's in your life that will help you serve out your greatness.
Who Not How
To help you do that, I have purchased 5 Kindle versions of Who Not How to give away. If you would like a copy, be sure to respond to this post or send me an email at ladeana@littleblogonthecorner.com. I will send you a copy to download if you are one of the first five to respond.
Reviewing soon:
Choose to Win shows you how to achieve massive change without massive upset. It all starts with identifying your why, which reveals the how that opens multiple doors of what. His revolutionary plan guides you through making one small choice at a time through a sequence of easy-to-follow steps in seven key areas: mental, spiritual, physical, family, finance, personal, and career. Ziglar also helps you identify the life-killing, unhealthy habits that cause misery, dissatisfaction, and lack of success—and, more importantly, how to implement positive habits through the trinity of transformation: desire, hope, and grit. The result is a more productive, more fulfilling, and more meaningful life.
You can take control of your destiny and leave the lasting legacy you've dreamed about and deserve. You simply need to choose to do so.